Brazed plate heat exchangers are compact, efficient, versatile, and affordable. They can be used to combine hot water or chilled water systems. They are also available with or without separators. Learn more about brazed plate heat exchangers below. These heat transfer units have many benefits and can be used in any environment. Listed below are some of their most important features. The most important characteristic of a brazed plate heat exchanger is its ability to transfer large amounts of heat efficiently.
Brazed plate heat exchangers are available in several sizes. A compact 3x8 model is most commonly used for domestic water heating projects and DIY beer chilling. Larger brazed plate heat exchangers can be used for outdoor wood boiler/furnace installations or medium-sized residential heating projects. They can also be used for snow melting systems. A brazed plate heat exchanger's high efficiency allows it to transfer more heat while using less power.
When brazing a plate heat exchanger, it is important to ensure that the surfaces of the plates are clean, free of grease and dirt, and are properly separated from each other. The flow channels of a brazed plate heat exchanger are generally countercurrent. In addition, if you're using a brazed plate heat exchanger for evaporation, you'll need to separate the refrigerant outlet from the water outlet. Then, when installing a brazed plate heat exchanger, protect it from damage by placing it on a stand and using metal splints to keep it in place.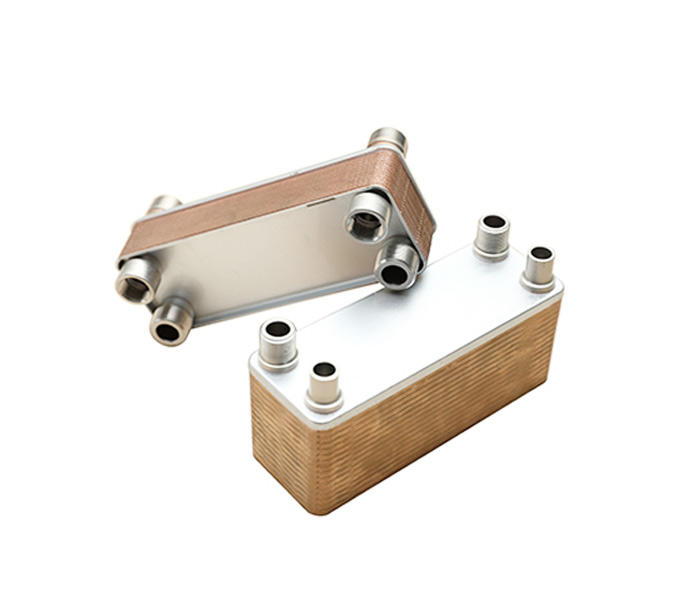 For the most efficient heat transfer and durability, a brazed plate heat exchanger is the most efficient and economical choice. Because of its compact design, brazed plate heat exchangers can be easily installed, and they are designed to be compact and easy to clean. Its modular design makes it an attractive solution for many applications, including air conditioning and refrigeration. A brazed plate heat exchanger is a cost-effective and efficient option for air conditioning systems.
When choosing a brazed plate heat exchanger, consider how many benefits it can provide your business. These devices are remarkably durable, compact, hermetic, and easy to maintain. In addition, their asymmetric channel configuration is highly effective at reducing the pressure drop on the water side. The SWEP AsyMatrix plate pattern concept allows for high thermal performance and reduces the refrigerant charge, contributing to greener air conditioning solutions.
Brazed plate heat exchangers are constructed of two embossed stainless steel plates. Each plate is 180 degrees flipped, creating a lattice of interconnecting channels. The heat transfer fluids flow either countercurrent or cocurrent. The special corrugation patterns of the plates promote turbulence flow, improving heat transfer rates and minimizing deposits within the unit. They also have double walls, reducing the risk of cross-contamination.