The brazed plate heat exchanger is one of the most common and efficient forms of heat exchangers. It is characterized by its compact size and high efficiency, making it a good choice for many applications. Moreover, it is compatible with a wide variety of fluids.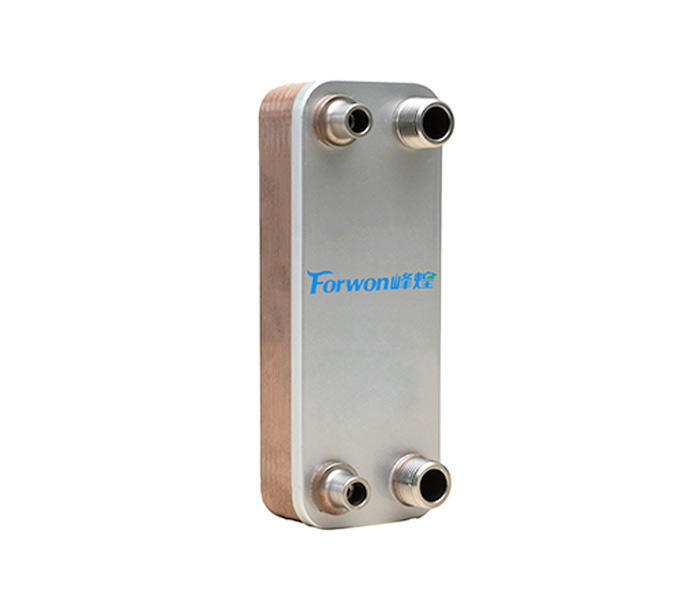 A brazed plate heat exchanger is a compact, yet high efficiency, heating and cooling device. It is used in many applications, including air conditioning, refrigeration, and environmental engineering. It is constructed of corrugated metal plates, which are welded together to form two channels for hot and cold fluids to flow in. It is typically self-cleaning.
The main benefit of a brazed plate heat exchanger is its low hold up volume and high thermal efficiency. It has been proven to be more efficient than a shell and tube heat exchanger. Its compact size and the ability to customize its parts make it a good choice for various applications. It also offers superior durability. It is often used in large residential and district heating systems.
Another benefit of a brazed plate heat exhanger is its high pressure rating. It is able to handle pressures up to 54 barg. In addition, its heat transfer coefficient is significantly higher than that of a shell and tube heat exchanger.
Brazed plate heat exchangers are one of the most efficient and economical forms of heat transfer. They can save energy and money, and are extremely durable. These units also have a low carbon footprint. The compact size of these units makes them ideal for applications where space is a concern.
This type of exchanger has been around for many years. It can be used in many different industries. They are durable and easy to install. They are available in many sizes. The plates are made of stainless steel or copper, and they are able to transfer heat quickly.
Brazed plate heat exchangers are used in air conditioning, refrigeration, and other industrial applications. They are also ideal for residential heating. Unlike tube and shell heat exchangers, they have a lower weight, and are able to operate in a wide range of pressures.
Low life-cycle cost
One of the most efficient ways to transfer heat is with a brazed plate heat exchanger. These efficient devices provide many advantages and are being used in a variety of applications. Compared to other technologies, they offer a small carbon footprint, are more energy efficient, and can save you money on maintenance.
Plate heat exchangers are designed to handle high pressures and can withstand temperatures of 550 degrees F. They are widely used in applications such as heating and cooling, industrial refrigeration, and evaporation. They also play an important role in data centers and residential heating.
The key to a plate heat exchanger's high efficiency lies in its channel design. Two adjacent plates are brazed together to form a channel. Turbulence is generated within the channel and this contributes to the high heat transfer rates.